Product:

PowerBlock Exp

 Dumbbells (Pair)
Price: from $299.99
Best Place to Buy:

Ama

z

on

Rating: 3.9 out of 5 stars
---
Short Product Description:
---
Adjustable –  5 to 50 lbs/2.26 to 22.67 kg each
Space Efficient – Excellent Solution for Home Gym
Expansion Sets – 3 Available Dumbbell Stages
Selector Pin – Combines 15, 21 or 27 Sets of Weights
PowerBlock Exp Adjustable Dumbbells: Available in 50 Pound Set + 2 Expansion Kits (50-70 pounds & 70-90 pounds)
Compact, Incredibly Sturdy & Combines Up to 15 Sets of Weights
PowerBlock Exp Adjustable Dumbbells by PowerBlock
Product Overview
Stylish metal on metal type of compact dumbbells that combine superior quality, ergonomics & durability all in one.
In my opinion, these are the best looking dumbbells from PowerBlock series. Convenient & easy to use, PowerBlock
Exp is one of the best sets of adjustable dumbbells available out there. Exp stands for Expandable, that means you
can start with a pair of standard 50 pound dumbbells & upgrade them down the road if you like to get heavier set.
PowerBlock Exp can be expanded from 50 pounds to 70 pounds & later again, from 70 pounds to 90 pounds.
Two expansion kits are excellent for progression if you are serious about lifting. PowerBlock Exp replaces up to 15,
21 or 27 sets of dumbbells depending how many extensions you are using. That is excellent way to save your money
without buying an entire rack of dumbbells. Also a very convenient solution for your home gym to save up space.
The cages these dumbbells provide around your wrists are excellent to support your grip. As a result you don't have
to squeeze so hard to stabilize the dumbbells in your hands & makes a heavier set more comfortable to lift. In short
more safety & less injuries for you. Handle is rubber coated & feels comfortable.
One of the strong points of PowerBlock Exp is that they're compact & there are possible as little as 2.5 pound weight
increments. Short & sturdy yet heavy with solid metal construction that makes them near impossible to break. No
wobble or rattle inside the dumbbells, stable in your hands to make benching & overhead pressing much more stable.
PowerBlock Exp is incredibly easy to adjust thanks to quick weight changing mechanism – Slap the pin in & you're set.
What are the Pros & Cons with PowerBlock Exp?
Stable, Compact & Sturdy
Pros:
Rapid Weight Changing Mechanism – It's easy & extra fast: Simply pull the pin out from the side of dumbbell, choose your weight & slide the pin right back in on the right spot. That's it, you're good to go.
Flat on the Ends – Makes it easy to rest these dumbbells on your thighs between sets. A nice feature if you're doing incline bench press or shoulder press. You can simply rest PowerBlock dumbbells on your thighs & lift them from there to start your exercise. After you've finished your set you can bring dumbbells back on your thighs making the whole exercise process much more comfortable, smoother & thus prevents injuries.
3 Possible Settings – PowerBlock Exp dumbbells can be used in 3 possible different settings: 50 pound set, 70 pound set & 90 pound set.
2 Expansion Kits – There are 2 possible extension kits available for PowerBlock Exp to expand your default 50 pound dumbbell set to 70 pound one, your 70 pound
set to 90 pound one.
Saves Up Space for Your Home Gym – Depending on how heavy set you build, PowerBlock Exp combines 15, 21 or 27 different sets of weights.
Small Weight Increments – There are as little as 2.5 pound increments. Small weight increments are very beneficial, for example if you intend to use super-set type of routine in your workout that requires multiple small weight jumps.
Saves Your Money – This is a great way to save money on dumbbells, the 90 pound version of PowerBlock Exp replaces up to 27 pairs of dumbbells. You can replace entire rack of dumbbells & it will be much cheaper for you than buying  these dumbbells individually.
Very Sturdy – Regardless of fancy weight changing mechanism, metal on metal makes these dumbbells virtually indestructible. PowerBlock Exp is sturdy yet stable & compact device, making it a reliable piece of equipment for your home gym & dependable work horses for years to come.
Great Grip & Protects Your Wrists – PowerBlock Exp dumbbells have comfortable grip & a cage-like handle area that protects your hands. As a result you don't have to squeeze the handle so much as it adds stability to exercises, helps you to be more effective at lifting bigger weights while supporting your grip.
Cons:
Handle is Seated Low – This is an individual problem: If you have smaller hands, no problem for you at all. If you have bigger hands, your hands probably won't fit in properly & you knuckles start rubbing against the tube area that are on the bottom. This is a huge problem with PowerBlock Exp. If you happen to have big hands, PowerBlock Elite is a solution for you.
Weight Changing Pin Can be Hassle – If you're new to this, it takes a bit practice to get it right. If you're used to it, no problem. You must be careful to insert weight changing pin correctly into its proper, intended slot.
Some Problems With Customer Service – Many folks have reported that they have received only 1 dumbbell from Amazon instead of 2. This is clearly a pair of dumbbells & you have to receive 2 of them. If this happens to you, this problem can be easily solved once you contact with Amazon support & ask them to send another one.
PowerBlock Exp Dumbbells - Ranking 76 out of 100
What are the Possible Exercises You can Perform with PowerBlock Exp?
Train All Major Muscle Groups
Leg Exercises:
Wide squats
Calf raises
Stationary lunges
Stiff-leg dead lift
Reverse lunge
Side lunge
Abdominal Exercises:
Ab crunch
Reverse crunch
Lying trunk rotation
Twisting side crunch
Lying leg raise
Chest Exercises:
Flat chest press
Incline chest press
Flat fly
Incline fly
Decline chest press
Back Exercises:
Alternating rows
Wide row
Dead lift
Shoulder Exercises:
Standing shoulder press
Lateral raise
Seated overhead press
Front raise
Rear delt row
Shrugs
Arm Exercises:
Standing curls
Concentration curls
Incline bench curls
Scott curls
Overhead triceps extension
Triceps kickback
Lying triceps extension
Hammer curls
PowerBlock Exp Dumbbells Can Be Expended Up To 90 Pounds
There are 3 stages & 2 expansion kits – 50, 70 & 90: 50 to 70; 70 to 90 pounds.
Dumbbells adjust from 5 to 50 lbs; adjusts in 2.5 pound & 5 pound increments
Weight (Each): 50 pounds: Weight Range: 5 to 50 lbs (2.26 to 22.67 kg) for each dumbbell
Weight Increments in pounds: 5 ; 7.5, 10, 15, 17.5, 20, 25, 27.5, 30, 35, 37.5 40, 45, 47.5, 50 pounds
Weight Settings: 15/21/27 –  Can combine 15, 21 or 27 sets of weights into one depending on size of set
Dumbbell Dimensions (Each): 12 inches long, 6.5 inches wide & 6.5 inches tall
Shipping Weight: 101 pounds (2 x 50 pound dumbbells)
Ships in Multiple Boxes – Item may ship in more than one box & may arrive separately
Manufacturer: PowerBlock (USA)
It's ideal Strength Workout Solution for Home to Save Space – A Pair of PowerBlock Exp Dumbbells
Combines up to 15 sets of Dumbbells into One.
Accommodate Your PowerBlock Exp Dumbbells Efficienty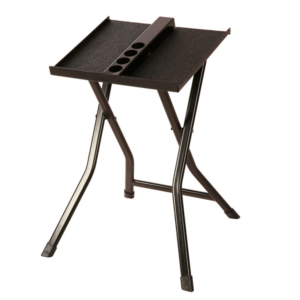 Provides a convenient storage & racking system for your PowerBlock Exp Dumbbells
Durable dark grey steel construction
Folds easily flat for portability & storage
Compatible with all PowerBlock set-up up to 50 pounds (small rack) or up to 90 pounds (large rack)
Has adder weight ports on the top of the stand for PowerBlock models that use adder weights
Stand has a foot print of 20″ x 18″ & a height of 26″ (large) or height of 24″  (small)
Verdict – Should You Get A Pair of PowerBlock Exp Dumbbells?
Awesome Dumbbells
Strong welded metal & upgradeable to 90 pounds, much cheaper & space efficient than having dozens of sets
dumbbells. In short, they're awesome.
PowerBlock Exp dumbbells are very easy to adjust. Pull the weight pin out, choose the weight you want to use &
slide the pin right back in & you're good to go. There are small 2.5 pound weight increments that are excellent
for progression & for performing super-sets. A lot of weight options that comes in handy.
Changing 2.5 pound tubes is easy & fast, just take the base unit out, flip the switch, tilt & both metal units are
sliding out. Weights are locked tightly together with magnet pin.
Therefore, PowerBlocks are stable & also short that makes handling them great. No wobble or rattle, plus they are
flat on their ends. This mean you can easily rest them on your thighs before or after doing a bench pressing set or
incline press. In other words, better for starting & finishing position which mean less injuries for you.
Handles are coated with rubber which gives awesome, comfortable grip & your wrists are protected with cage-like
areas that help to add stability to performing exercises. Less squeezing & better posture for bigger weights.
Only downside I found with PowerBlock Exps are the cage area. Handle is seated quite low, that means if you have
bigger hands you might have problem using them. Your knuckles might grind against the adder weight tubes on
the bottom. If you have bigger hands, I suggest switching to PowerBlock Elites & problem solved.
Please do your research & know exactly what you are buying. Watch out for cheap Chinese knock-offs.
Other than that PowerBlock Exp are incredibly sturdy & well made. Solid metal on metal that won't break. I am
recommending these if you don't want to keep replacing broken equipment all the time.

Thanks for Stopping By!
I hope you enjoyed reading my review & learned couple of new things about PowerBlock Exp Dumbbells along the way.
Have you used these types of adjustable dumbbells before? How's your training experience?
I'd love to hear from you!
Feel free to ask for my assistance & share your thoughts by leaving a comment.
Cheers,
Henry